The Requirements
The ideal candidate for the role of Customer Service Agent will have customer service experience in any number of areas (call center, retail, service industries, help desk etc.) and the service finesse to manage customers ranging from complimentary to upset. At times you'll need a bit of a thick skin to be able to provide outstanding service in all scenarios. To be a strong fit for the role of Customer Service Agent, you
must
have:
A quiet home workspace or office where you can work uninterrupted throughout your shift is mandatory Quick question for you - click here
A PC computer with a current operating system required
Reliable high-speed Internet required
Reliability and dependability; a commitment to working all of your assigned shifts
In addition, you will have:
Some customer service experience; call center experience is a plus
Bilingual English/Spanish preferredQuick question for you - click here
Ability to answer a steady flow of incoming phone calls from appliance customers
Strong computer skills, including the ability to navigate between multiple applications and windows to assist customers; experience with Google Docs is a plus
Strong keyboarding skills to take notes on every call
The disposition to manage steady workflow and customer stresses
Ability to manage calls through completion, including callbacks and message handling
A professional phone manner conveying a compassionate and understanding attitude at all times
Self-motivation and a self-starter attitude; the ability to work effectively without constant supervision
An internal drive to deliver your best work and care about the service you provide
While you will work from your home office, you must be able to interact with other agents. The training typically lasts up to a week on a part-time basis.
The Role
Opportunity Overview
Reporting to the Director of Customer Service and/or a Shift Supervisor, as a Customer Service Agent for JustPressOne, you will be assigned one or more client accounts which you will represent by providing seamless continuity between the client and that client's customers. The customers with whom you'll speak will never know that you are a JustPressOne employee, but rather will work with you as an agent of the company you'll represent.
You will concentrate on our appliance repair business, answering incoming calls related to service and managing each call as appropriate. You will navigate between service screens that directly link to your assigned clients' systems, making notations, scheduling appointments, updating information and more. Typically, you will begin with one or two accounts and work your way up as your skill increases. Our Lead Customer Service Agents are able to manage as many as two dozen accounts at a time.
Daily Workflow
You will log on at the beginning of a shift, open our internal instant message application and log into the system(s) for your assigned account(s). Post login, the autodialer will begin ringing your number when customers from your account(s) call, at which point you will answer the call and handle the customer inquiry as appropriate. You will think on your feet and provide service in your own words. We don't believe in scripts, but instead, want you to provide compassionate and thoughtful service that customers will appreciate. Your ability to effectively manage incoming calls will help build loyalty from and for our customers.
Everything is monitored so the system will know when you are offline, on a phone call or on a break. Additionally, phone calls may be monitored in order to help you develop your service skills and refine your technique. Critiques may be provided after calls are complete and should be taken as an opportunity to grow. Of course, in addition to providing ongoing training opportunities through call monitoring, we're also dedicated to telling you when we heard a call that was particularly stellar.
Call flow moves as follows:
Answer inbound phone calls from appliance customers and:

Handle scheduling,
Quote rates,
Provide warranty information,
Update / change appointment information,
Answer questions, and/or
Field customer complaints / solve problems (i.e. missed/delayed appointments, dissatisfaction with service, etc.)
And more

Manage the call through to completion including:

Calls that can be managed in one conversation (checking on an appointment time, for example)
Calls that require research and a return call (multiple parties involved including manufacturer, JustPressOne client and customer)
Occasional calls requiring escalation
Note: this description is intended to give you a general overview of the position and is not an exhaustive listing of duties and responsibilities.
Keys to Success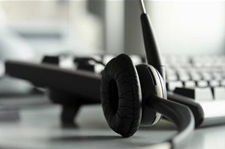 Your success in this role will depend on your ability regularly answer the phone and continually provide outstanding service as you manage a wide range of requests, questions and issues. Though you will work virtually, like all typical call center environments, we monitor and measure key performance metrics to evaluate performance. Unlike typical call centers, your strong performance can result in additional financial incentives.
Some of our metrics include:
How often you are taking vs. rejecting calls
How long you are on the phone each hour
How long you are on each call
Our average call is under four minutes but over three minutes. Of course, you will also have calls that take a good deal longer. If you are picking up the phone regularly, overall managing calls in the appropriate amount of time, and talking more than 60% of the hour, incentives will kick in which will supplement your income.
Beyond our metrics, you must work your shifts and deliver top work each time you're on the phone. Just because this is a part-time position, it does not mean it's not important. We have a strong and growing team of Customer Service Agents, but we also have a lot of clients and manage a great many calls. If you don't come to work each scheduled shift, it puts undo stress on the rest of the team. We're only interested in training and supporting those with a strong work ethic and commitment to meet their responsibilities.
What's in It for You?
Location, location, location...
What's true in real estate is also true in the world of work, and there's no better location than home. Consider the advantages of working virtually. You can:
Enjoy a commute where having to step over your cat is the extent of your traffic jam.
Save your work clothing and gas budget for something much more fun and satisfying.
Avoid pre-work stress and rushing. Grab your coffee, work in your pajamas, and worry about makeup on the weekends. Shower after your shift, if you want. No one needs to know just how comfortable you are!
Leave the cubicle behind and make your environment what you want it to be.
Be at home, not alone
You will work from home, but you'll never be alone. With strong training and support, instant connections and lots of interaction, you'll never feel like you're alone on an island. You'll be an important member of our team.
Base pay, plus incentives
We've already said it, but it's worth repeating...if you're a star performer we'll recognize you where it counts -- in your wallet. Work above the 60% mark and you can earn additional compensation daily!
Growth opportunities
If you enjoy your work and excel, you could earn growth opportunities from extra Saturday work to stepping up to a Lead Customer Service Agent position. Opportunities may be available for proven performers.
Strong and stable company
JustPressOne is a stable and growing company. In fact, we're adding to our staff to support our strong growth. Whether you're supplementing your income, looking for a job to support you during your college career, or adding some extra $ to your retirement nest egg, you'll enjoy working a set schedule at a company with plenty of work to support your goals for a year or for many years to come.
JustPressOne Services
JustPressOne's Answering Services
With a simple change to their existing phone system, JPO clients can have their customers transferred directly to JPO Customer Service Agents by just pressing a single key. Our agents can then:
Schedule New Service Calls – JPO clients need never lose a new customer because a phone went unanswered when they were closed or busy with other customers.
Provide Important Information – JPO Customer Service Agents will quote rates, supply warranty information and phone numbers, check schedule availability and much more.
Refer Customers to Manufacturers – we can forward customers to the proper manufacturer or third party administrator for authorization numbers, leaving our clients' personnel available to handle revenue-generating calls.
Customers transfer seamlessly from our clients' telephone numbers to ours with just a simple extension transfer. The customer is never inconvenienced.
Increase availability by reducing hold times, because we answer only when your staff is already on the phone or extend your hours of operation, answering when our clients are closed
Schedule new jobs, continuations jobs, recalls, in-warranty, or out-of-warranty service calls by giving leveraging access to clients' service management software. We can also collect the complete information from the customer and immediately email or text the client.
Reduce staff workload and reallocate the resources to other important projects either temporarily or permanently, on a regular basis or at the convenience of our clients.
Record calls with client permission for quality assurance. Calls can be retrieved up to 30 days after the call has been placed.
Field service personnel are staffed to answer the phones because we cater to the appliance, consumer electronic, computer and HVAC industries.
Representatives are friendly, kind and compassionate, unique characteristics but critical for handling customers with product failure.